© Copyright 2003 ~ 2011 Rock N Racing

Relaunched July 2011

Webmaster ~ Jammie S. Foster

StormEnchantra

Hello Everyone,

    Welcome to Rock N Racing. This site has been established to better give the fans a bit better look at their favorite drivers as well as those that are behind the scenes.  In recent months the site has undergone changes and you now have new team members! More coming soon! For the fans by the fans!

Thanks & Enjoy,

The Rock N Racing Team

All feedback, suggestions, interests are welcome.  So, tell your friends about us. 

Get in touch with us through email or the guestbook. 

Please,don't hesitate to email us at

More Interviews Coming Soon!

Be sure to check out Rachel Bolan's Interview

&

Tim Carter's Interview

The Team

PR, Owner & Webmaster ~ Jammie S. Foster

Assistant to Public Relations ~ Megan Barker

Musical Consultant ~ Tommy Black

Special Consultants & Technical Advisors ~

John Dicks

Rich Myers

Social Media Advisor ~ Chris Swallow

Guest Team Staff

Monica Hoesly

Michelle Luckado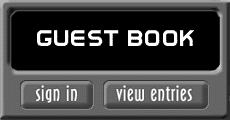 We're working on the message boards! 













Under Construction

New Staff

New Content

Coming Soon!

Hey everyone! Please help us get
Bobby Dale Earnhardt
fan page growing.Would you be willing to invite at least ten of your friends to click LIKE on his page? your support is greatly appreciated from all of us. ~*~ Family, fans, & friends of Bobby Dale Earnhardt
Also, please check out Ricky Byer's
website
&